Wholesale Accessories Thailand - Buy Cheap Accessories Thailand
For a full price list please contact us, with details of your business type & location.
Pewter Jewellery, Body Jewellery, Fashion Jewellery & Fashion Accessories
Welcome to Olavi Export, online wholesaler of Pewter Jewellery & Body Jewellery, based in Bangkok, Thailand. We work in partnership with local factories & manufacturers to bring you one of the largest ranges of Pewter Pendants & biggest variety of Body Jewellery available anywhere.
Our range of Pewter Pendants is now approaching 3,000 designs
Our Wholesale Body Jewellery range fills more than 250 catalogue pages with Barbells, Belly Rings, Flesh Tunnels & Plugs, Expanders, Labrets, BCR's & Fake Piercing. Our Body Jewellery materials include Surgical Steel, Titanium, Black Steel, Black Titanium, Gold Steel, Gold Plate, 14k & 18k Gold, Silver, Organics (wood, bone & horn) Bioplast, Bioflex, Pyrex Glass & Acrylic.


Wholesale Body Jewellery
Wholesale Pewter Pendants
Friendship Bracelets
Wholesale Pewter Pendants
Wholesale Body Jewellery
Body Jewellery Catalogue
Wholesale Fashion Jewellery
Wholesale Nose Studs
Wholesale Stud Earrings
Leather Cuffs
Bell & Shell Bracelets
Leather Bracelets
Friendship Bracelets
Embroidered Patches
Pewter Pendants 4
Pewter Pendants 7
Pewter Pendants 8
Pewter Pendants 9
Cosmic Pewter Pendants
Body Jewellery Catalogue 2014
We ship wholesale Jewellery to Europe, USA, UK, Australia, New Zealand, Japan & to most countries Worldwide
Bangkok is now....

About Us
Olavi Export has been online, supplying Wholesale Body Jewellery & Wholesale Pewter Jewellery since 2002. We have been a verified Paypal member since 2004. We supply Jewellery manufactured locally in Thailand & the region, directly to wholesale customers around the world. We work by direct order only and do not have a shop, showroom or presence in the local Thai market. Our main and preferred method of communication is by email.
Ordering
We have a minimum order of 0 US & also have some individual product minimums (seeproduct pages for details). This is because we deal with local factory production & have to fulfill certain conditions to allow our goods to be made to order.

Manufacturing time
Most good things take time ...!
We can offer such a large range of designs only because most of our Jewellery is either manufactured to order or assembled to order. This takes a little time.!
As a guide:-
Wholesale Body Jewellery Orders - allow 14-21 days
Wholesale Pewter Orders - allow 28 days
Wholesale Embroidered Patches - allow 28 days
Once your order is submitted we can advise you on expected shipping times.
Shipping
We ship international orders by most major carriers including UPS & EMS. Shipping charges vary depending on your location and the weight of your order. We charge only the rates that are charged to us by the shipper.
Example with UPS
Up to 10 kg promotion box to UK/USA = 8 US
Up to 25 kg Promotion box to UK / USA = 3
UPS rates vary with exchange rates & monthly fuel surcharge variations.
EMS
1kg from (USA), (UK), (AUS),
Body Jewellery only
Most body jewelry only orders ship for less than .(not including body jewelry displays or Pewter)
We will confirm any shipping charges with you before requesting payment
Prices
We have not included prices in our online catalogue as we believe they should not be seen by the general public. For a full price list please contact us, telling us a little about your type of business & location.
Payment
Our payment methods include Paypal & Bank Transfer. Paypal is fast, convenient & safe. We recommend this for smaller orders. For larger orders Bank Transfer is a more cost effective option.

If you choose to make payment by Paypal we will send you a Paypal invoice in $US when your order is complete or if we need a deposit.

For first orders, orders of high value or where we will incur significant manufacturing expenses on your behalf, we require a 30% deposit before starting production. The balance would then be due before shipment.
When you buy from Olavi Export you are importing directly from Bangkok, Thailand. You are responsible for paying any import duties and taxes that may be levied by your country. If you are not familiar with importing please check with your national customs service for details of any import taxes that may be due.
Guarantee
If for any reason you are unhappy with the products you receive from us they may be returned by arrangement for replacement or refund of payment (less shipping charges)

Please notify us within 7 days of delivery with details of any problems. Goods may be returned by arrangement only (shipping charges cannot be refunded unless due to a fault or error on our part).

Track a package



Track your order with the above carriers

Fashion Jewelry Wholesale, Fashion Accessories Wholesale Jewelry
How to Approach Bangkok Wholesale Suppliers Retail Plus Bangkok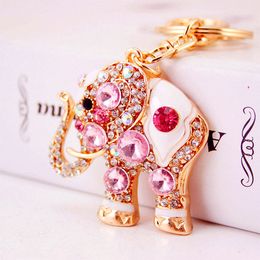 Wholesale Body Jewellery Pewter Pendants direct from Thailand
Wholesale Jewelry Distributor 925 Silver 316 Steel Wholesale
Fashion Accessories Wholesale, Leather bracelets Wholesale
Costume Jewelry Manufacturer Thailand Wholesale, Costume