Summer Men s Fashion Trends Style Tips GQ
April 26, 2017December 22, 2017
Summer and fashion don't always go hand in hand for men. Looking good comes easy when the temperatures drop. You can let your inner lumberjack shine, and chances are you'll look fine. But Summer… that's a different monster.
Off the top of the head, you probably associate Summer styles with the preppy look: pink shorts, polos, Topsiders. And while they definitely have the spirit of comfort down, preppy does not have a monopoly on warm looks. Whether you want edgy, athletic, rugged, or anything in between, this is the Summer to step it up and make it happen.
The Shorts
The preppy style has enjoyed a high fasshion renaissance in past years, which means chino shorts have taken a bold turn.
Pastels are hot, but if you want to steer away from a fratty look, change up your colors. Khaki is a neutral option, but you don't have to play it safe. Black or navy shorts can add new life to your wardrobe.
A pair of athletic shorts, be it mesh or sweat, is an easy option when the situation is casual. Athleisure is a legitimate fashion cornerstone these days, so don't feel like they can only be worn with tees and tanks.
Branch out and try to work them into your social attire. As with all shorts, avoid overly baggy and long choices. You don't want to look you hopped out of your dad's 70s basketball photos, but just above the knee is always a solid bet.
The third option is a little more controversial: Denim Shorts.
Don't fall into the John Cena trap. If you must wear jorts, make a well fitting pair of cutoffs. For length, don't go overboard in either direction, and most importantly, don't think they go with every outfit.
Jorts are a casual look that can be dressed up with a nice shirt, but don't think you can show up to your boss's barbeque in those bad boys.
Shorts Buyer's Guide
$: Volcom – Men's Chino Shorts
$: H&M – Knee Length Shorts
$: AllSaints – Cobalt Chino Shorts
$: Bonobos: – Parker Shorts
$: UNIQLO – Men's Easy Shorts
The Shirts
Summer shirts can be a dangerous game. It's hot. Keep it light.
Invest in some t-shirts with a little more substance than a 5-pack of Fruit of the Loom. Keep the designs simple. No Ed Hardy. No graphic tees with awful jokes.
Our pick: Striped Tee's fits the bill perfectly.
If the situation calls for something with a little class, you have three options: polos, long sleeve button ups, and short sleeve button ups.
As for polos, they work well with chino shorts, but you will be encroaching on preppy, which is not a bad thing. If that style is out for you, play it down with neutral colors, a tailored fit, and a pair of jeans.
For button ups, keep the heat in mind. Go for a light weight linen for long sleeves.
Plain light colored shirts are always an easy find, but if you can find plaid that won't give you a heat stroke, indulge in some patterns. Plain colors are staples for a reason, but don't get boring.
For short sleeves, the same rules apply. Keep it light. Keep it breezy.
Patterned short sleeves are very in fashion right now, so get creative. Things to avoid are bowling shirts and Hawaiian shirts. If you're not a Weekend Dad, don't dress like one. But remember, "no Hawaiian" definitely does not mean "no floral."
Shirts Buyer's Guide
$: UNIQLO – Supima Cotton Striped T-Shirt
$: Ralph Lauren – Polo
$: Mark & Spencer London – Pure Cotton Polo (Plain)
$: H&M – Stretch Shirt Slim fit
$: Bonobos – Floral Shirt
$: RSVLTS – Bomb Pops & Freedom Patterned Button Up
The Pants
Discussing pants in a summer fashion article might seem silly. Once it hits about 80 degrees, shorts are acceptable (and expected) in almost every situation. But you may find yourself slipping on some jeans this July.
Put your dark wash indigos away till fall, and try out some lighter shades. Avoid "true blue" and anything acid wash, but otherwise feel free to experiment on that end of the spectrum.
If a bold choice like that is not up your alley, go with black. Although it seems counterproductive, black jeans will always look good.
Chinos are a different story. The lightweight material was made for warm weather.
There's no reason to be too bold with your colors, but don't get stuck in a khaki rut. Olive, gray, blue, and pretty much anything non-florescent is up for grabs.
Pants Buyer's Guide
$: UNIQLO – Slim Fit Chino Front Pants
$: H&M – Skinny Fit Chinos
$: AllSaints – Men's Park Chino
The Shoes
You have a lot of options in terms of footwear. Summer shoes like vans or boat shoes can go with just about anything. Keep your Vans' colors subtle this season. White is always appropriate, while still giving a bit of a pop.
That doesn't mean your sneakers should be boring – black and white are easy colors that work, but a sleek pair of low profile sneakers in any colorway can work and when done right add an amazing pop to any summer outfit.
Our Favorite: White Leather Sneakers are a winner for this summer. Versatile enough to work with any summer outfit.
minsookr

Socks either need to be no-show or mid-calf. Socks can be worn proudly this summer. Expect to see plenty of Black or white mid-calves, but gray is also an acceptable option.
Shoes Buyer's Guide
$: Adidas – Gazelle
$: Vans – Old Skool
$: Converse – Chuck Taylor Low
$: Adidas – Stan Smith
$: Sperry – Top-Sider
Outerwear and Accessories
I'm including outerwear with accessories because that's what they are in the warmer months.
Keep something lightweight on hand for when the sun drops. You're not going to be wearing it all day, so pick something that can go with almost any outfit you own.
Bomber jackets are still all the rage, so if you can find one thin enough, pick one up in something neutral, like cream. Unlined denim jackets are also a great option. Same color rules apply as with jeans. $ – Levi's Denim Jacket // Topman Cream Bomber
As for other accessories, keep it practical. Sunglasses are must-haves. Invest in a quality pair.
$ – Oliver Peoples Hassett 52
As for hats, they're are getting more relaxed. Retire your flat brims for something you might actually wear to a baseball game.
$ – Relaxed Fit Baseball Cap

Lastly, find a comfortable watch. Metal, leather, and rubber are all going to be too heavy. The Timex Weekender, with its canvas strap, is a safe bet. Like any article you might wear this summer, material is the key.
When it comes to Summer fashion, don't sweat it. Keep it lightweight and functional, but don't sacrifice aesthetic. It's the perfect time to experiment, because many of your peers probably aren't going to bother trying. Hit June in style.
You may also like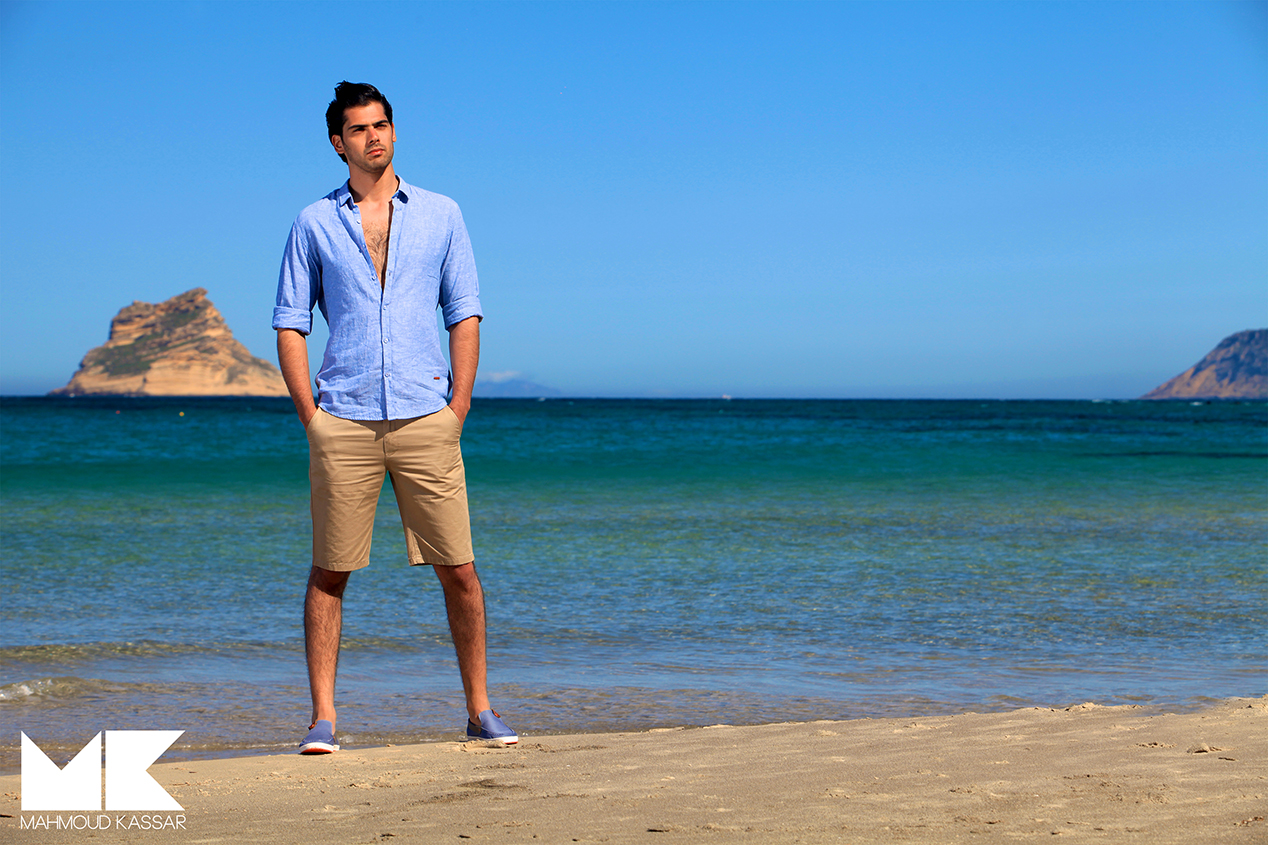 60 Summer Outfits For Men - Stylish Warm Weather Clothing Ideas
Men s Summer Fashion 2018: A Complete Style Guide FashionBeans
Men s Summer Fashion - Latest Trends in 2018 Drop, Easy and
Mens Fashion 2018 - Latest Mens Fashion Trends - Esquire
113 best Men s Summer Fashion images on Pinterest Men s
Your Guide to Men s Summer Style Mens Fashion Magazine